mamboSchools ... Building School Sites & App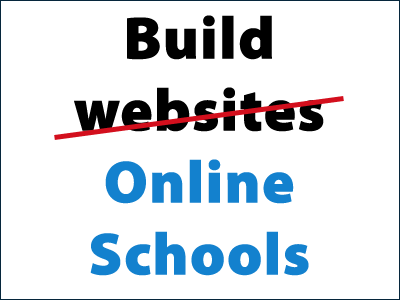 In the Fall of 2004, a group of teachers assembled and created a goal designed to assure each school in their district had a web site:
that could be easily updated by each building web team
containing a way for teachers to communicate with parents beyond eMail
that displayed photos, forms, documents and school events in a pleasing way
The district found many services to meet these needs, but none were affordable and the total cost of ownership over a five year period was high.
It was out of the search for a web site platform, that idea for mamboSchools was born. Custom-built for this district by a local web design team, mamboSchools, was rapidly adopted.

From its inception, mamboSchools was built by educators for education. mamboSchools is:
a community information portal. mamboSchools is aware that for many schools, their app and web site may be the only online presence for a community and we provide several methods to display information, news, and media.
a communication conduit between parents, students, teachers, and principals. mamboSchools includes a powerful Document Library to build a digital school library. Plus, mamboSchools includes support for popular mobile devices and social networks!
a customizable and flexible web site and app, not only in design .. but in function. mamboSchools include a multitude of design and color choices. As time, taste, and web trends change, your site look can be rapidly adjusted. Your web site should support all of your web goals, not dictate them. mamboSchools is flexible so sites can be customized to meet individual school needs. In addition to the many web applications included within the platform, thousands more are available.
mamboSchools is the most customizable, flexible and extendable web site available ... anywhere.
However, all of the information, communication, design, and function mean nothing without our support offering. Beyond our on-site planning and training, the 10-Ways to Support Guarantee is our promise to your school community that we won't leave your side...ever! Our support offering built our business. We understand this and strive daily to be available for calls, chats, webinars, and eMails.